Top Pay Per Click Agency in Hyderabad
IS PAY-PER-CLICK MARKETING RIGHT FOR YOU?
Digital Wisdom, a pay-per-click agency in Hyderabad understands your potential customers' purchasing journey, keywords they search, and ad text that encourages them to convert. Our strategic SEM solution ensures you better ROI from keyword selection, ad creativity, and audience targeting to bid metrics!
Our capacity is to make online advancement and promoting in web crawlers through Ad creation, Ad crusade system, PPC, SEO, SMO, Google Analytic Services, Tracking, and Reporting.
Nothing but pay per click agency in Hyderabad can help you get the best online exposure to your business within a short span. After an hour of putting up your PPC ads, you can expect visitors to click on your site. Sometimes, it is not possible to get results organically. To bring good results, you should consider paid online advertising methods such as PPC marketing.
PPC management is the process of overseeing a company's PPC ad spend. There are many digital marketing companies in Hyderabad that offer the best PPC services in order to bring the fastest result. PPC management done by the pay per click  agency in Hyderabad is an art of bringing customers through paid advertisement.
SEM, Search Engine Marketing is a standout promotional service among the best approaches to develop your business in a focused way on a commercial Internet Platform. With a great many organizations out there all competing for a good amount of traffic, lead generation, and brand building, it's never been more essential to publicize on the web, and internet searcher advertising is the best approach to advance your items and develop your business in the online world.
Google AdWords
Paid search ad, shopping ad, display ad, remarketing and YouTube.
Keyword Research
Extensive keyword research will be done by our team.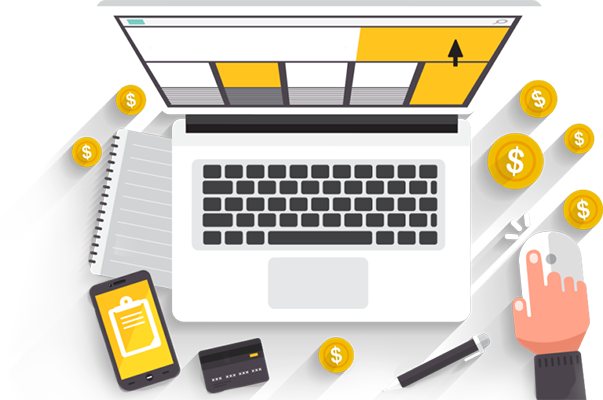 PPC ADVERTISING CAN BE CHALLENGING
The Role Of PPC Advertising
Most businesses can't afford to solely rely on PPC advertising. It's too expensive, and bid
amounts inevitably climb. But pay per click can fill a few important roles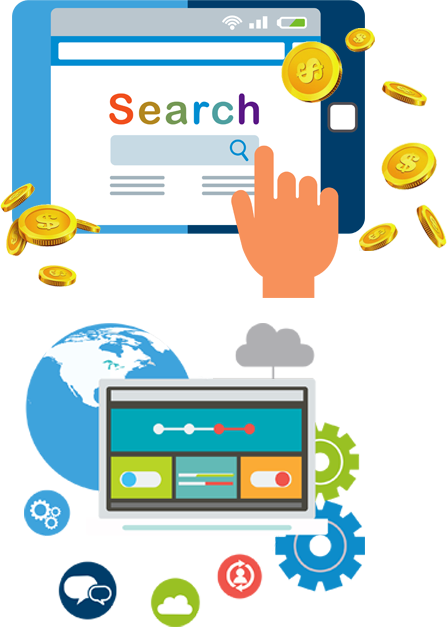 MODEL OF ADVERTISING
Profitable Pay Per Click Requires A Perfect Blend Of Mathematics And Strategic Planning Explained
Digital Wisdom, a pay-per-click agency in Hyderabad provides marketing services to startups and small businesses looking for a partner for their digital media.
We work with you, not for you.
Track Conversions
Digital Wisdom, a pay-per-click agency in Hyderabad will help you in tracking the conversions. When you run ads with Google Ads, you may want to see whether clicks on your ad led a customer to take a certain action, such as a purchase on your website, calling your business, or downloading an app.
Cost Effective Campaigns
Digital wisdom, a pay-per-click agency in Hyderabad team focus remains consistent; to deliver and manage cost-effective campaigns using the best-performing media. With PPC advertising you only ever pay when a user clicks on your ad, plus you control how much you pay for each click and how much budget to allocate to your advertising campaigns, so you'll never overspend.
Focus on delivering leads and sales
Digital Wisdom, a pay-per-click agency in Hyderabad team has PPC experts with many years of experience who will manage all your PPC activity, leading the strategy and providing insights with detailed reporting. We are a results-driven PPC agency and focus on delivering leads and sales.
Great Market Research Tool
Digital Wisdom, a pay-per-click agency in Hyderabad PPC team finds out exactly what terms people are using to find your product or service, what they are looking for, and what converts. This information is a goldmine and can help you create a more profitable organic SEO campaign.
WHY CHOOSE DIGITAL WISDOM?
Top Pay Per Click Agency in Hyderabad
Our pay-per-click agency in Hyderabad has a team of PPC specialists who have over 20 years of experience creating and optimizing campaigns for our clients from around the world.
Attract instant leads and great exposure to your business.
Offering a no lock-in contract. This means we rely on our performance to retain your business as a client.
Optimize your existing ad campaigns for better performance.
Eliminate wasted ad spend on expensive keywords and poorly optimized PPC campaigns.
Drive leads to your site from day one.
Dominate page one of Google and Bing search results.
We provide reliable and timely management of your accounts.